Harvard Christmas Reception - 12 December
January 28. 2016 (Thursday) 16:20
Dear Fellow Member of Harvard Club of Hungary,
The Board of the Hungarian Harvard Club together with Ambassador Peter Kraft cordially request the pleasure of your presence at the traditional Harvard Christmas Reception:
Date: Saturday, 12 December, 2015
Time:5:00 PM
Venue: Kraft Family Residence, Andrássy u. 27, IV./3, 1061 Budapest
On invitation of: Ms. Patrícia and Mr. Peter Kraft
Dress code: Formal
We kindly ask you to confirm your attendance by registering at hchungary@post.harvard.edu by 8 December, 2015.
We truly hope you join us at this unique event for a joyful celebration.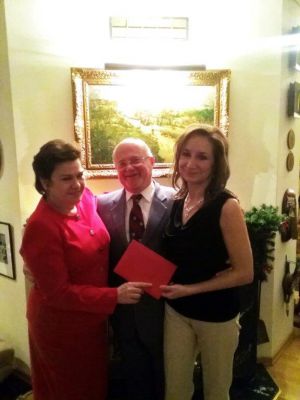 Back